The moment I heard Coron opened up again for domestic tourists last December 1, 2020, I knew I had to visit this time. I have always put off this destination because I had so many excuses. I said it was out of my budget, or I was too busy working, or I was always waiting for the jowa or my friends to come with me. When I finally booked a flight with my friends last year, the nationwide lockdown was implemented.
But this year, I made sure I put Coron on top of my list and this is probably one of the best decisions I've made in my life. Since there are lesser tourists this time, we almost had every attraction in Coron all to ourselves!
When we have decided for the date, I immediately booked a 4 D/3 N vacation to one of the best islands in the world. I have never imagined that I'd be doing this in the middle of a pandemic, but here we go.
Here I tell you everything that might be helpful to you, if you also want to visit Coron during this time:
REQUIREMENTS TO VISIT CORON
HOW TO ACCOMPLISH YOUR REQUIREMENTS
THE ITINERARY
WHERE TO EAT IN CORON
TRAVEL TIPS AND SAMPLE EXPENSES
REQUIREMENTS TO VISIT CORON
You can go to Coron only if you are from any area in the Philippines with age range from 15-65 years old and you are a Filipino citizen or a Philippine residing foreigner.
Before anything else, QUARANTINE is not required in Coron.
To enter Coron, you will need to follow Coron Tourism's SAFE:
S – Schedule your trip
A – Arrange for the following requirements:
Negative RT-PCR test taken 48-72 hours prior to travel
Confirmed booking at a DOT-accredited accommodation
Itinerary arranged and booked with a DOT-accredited travel operators only
(This is not on the website but they also require your roundtrip tickets)
All these requirements are STRICTLY needed. They also require a digital and hard copy of all these requirements. Bring these requirements with you at all times. In my experience, these were all verified carefully at NAIA's gates and check-in counters.
As per the Philippine Tourism' website, you can't DIY your itinerary to Coron. You really need to book an accredited and licensed tour operator no matter how close a tourist destination is to your hotel.
The swab test should be RT-PCR, not the Antigen Test nor the Antibody Test. Most importantly, the result must be NEGATIVE. As of March 1, 2021, they are also now accepted RT-PCR saliva test results.
Your accommodation can't be just any AirBNB or just your friend's house in Coron. It should be accredited by the DOT. It must be pre-booked and you can't arrange your hotel on the spot, when you arrive in Coron. See the list of accredited hotels here: https://corontourism.ph/where-to-stay/
F – File and register
According to corontourism.ph, "all tourists must register here for their health declaration form. A QR Code will be issued upon registration that will be used as a pass upon entry to Coron.
Quick link to register for the QR code: https://travel.corontourism.ph/register
Lastly,
E – Evaluation and Testing
Upon arrival at Francisco B. Reyes Airport, all tourists will undergo a health assessment at the airport's triage area.
If symptomatic, an Antigen Test will be required to be paid by the tourist. If tested positive, the tourist will be sent to the hotel holding room where they are booked.
If determined to have developed severe symptoms, the tourist will be referred immediately to the Culion Sanitarium and General Hospital.
If tested negative, tourists will be allowed to continue with their booked itinerary.
HOW TO ACCOMPLISH YOUR REQUIREMENTS
Okay. Like what I felt, you might also be feeling overwhelmed with what, when, and how to do everything now. Here's how I think you should accomplish the requirements. This order is just a suggestion especially if you are availing the subsidized RT-PCR tests of the Tourism Promotions Board.
SET THE DATES AND BUY YOUR RT TICKETS
Based on my experience, I suggest you need to book your roundtrip tickets first. You can check out and book with Cebu Pacific (which flies to Busuanga twice a day), AirAsia, and Philippine Airlines. Note that this blog only has information for tourists who are arriving via plane. If you are coming from El Nido or traveling via sea, there might be different guidelines and requirements. Get in touch with Coron Tourism in their website about that.
When booking, I suggest you book a flight in the morning and arrive at lunchtime so you can avail a town tour in the afternoon and make the most of your stay. Town tours usually start at 4PM.
BOOK WITH AN ACCREDITED TOUR OPERATOR
Check https://corontourism.ph/places-to-visit/ to know where you can arrange your tour. After asking around and reading some reviews online, we chose JY Travel and Tours. This was also a good decision because they are very responsive on Facebook and very accommodating. I had so many questions but they patiently answered everything. Their tours include the following:
Tourist Boat
Licensed Tour Guide
Picnic Lunch
Island Entrance Fees
Life Vests
Cottage Rental
Government Taxes
We also booked our airport transfer with JY Travel and Tours.
This is Facebook page: https://www.facebook.com/JYTravelandToursOfficialPage
I learned that there are no more joiner tours allowed and you'll have to arrange exclusive or private tours with your chosen agency/tour operator. Don't forget to ask for an itinerary and booking confirmation from them.
BOOK YOUR DOT-ACCREDITED HOTEL
Pick an accredited hotel here: https://corontourism.ph/where-to-stay/. We booked our stay directly at Vienna Hotel with inclusions of breakfast. They needed our roundtrip tickets for the reservation.
If you're on a budget, check out Luis Bay Traveler's Lodge (they have a room for 2 for P1300), Mountain View Garden Inn (usually comes with JY Travel and Tours' tours), R2R Bayview Inn, and Darayonan Lodge.
For average-priced hotels, check out Vienna Hotel, The Funny Lion Inn, The River House, Acacia Garden Inn, Vela Terraces, and the others.
If you want a luxurious stay, check out Two Seasons Coron Island Resort & Spa, Two Seasons Coron Bayside Hotel, Paolyn Houseboats and Restaurant, Club Paradise, and the others.
PLAN AND SCHEDULE FOR YOUR RT-PCR TEST
We applied and got accepted in DOT's subsidized tests for domestic tourists! We availed it at Philippine Children's Medical Center in Quezon City and paid only P750. We got tested in the morning, 2 days before our flight. We got the results same day, around 11PM. Here's how you can also apply:
There are private clinics, hospitals, and swabbing facilities all over Metro Manila now but may cost around P3000-P5000 per test. Remember that you must be tested in an accredited facility by the Department of Health.
GET YOUR QR CODE
And now you are almost done! Get your QR code now from the Coron Tourism website. This QR code serves as your "access pass" to Coron. You will only be able to do this when you already have your negative RT-PCR test result and when all your requirements are complete.
Quick link to register for the QR code: https://travel.corontourism.ph/register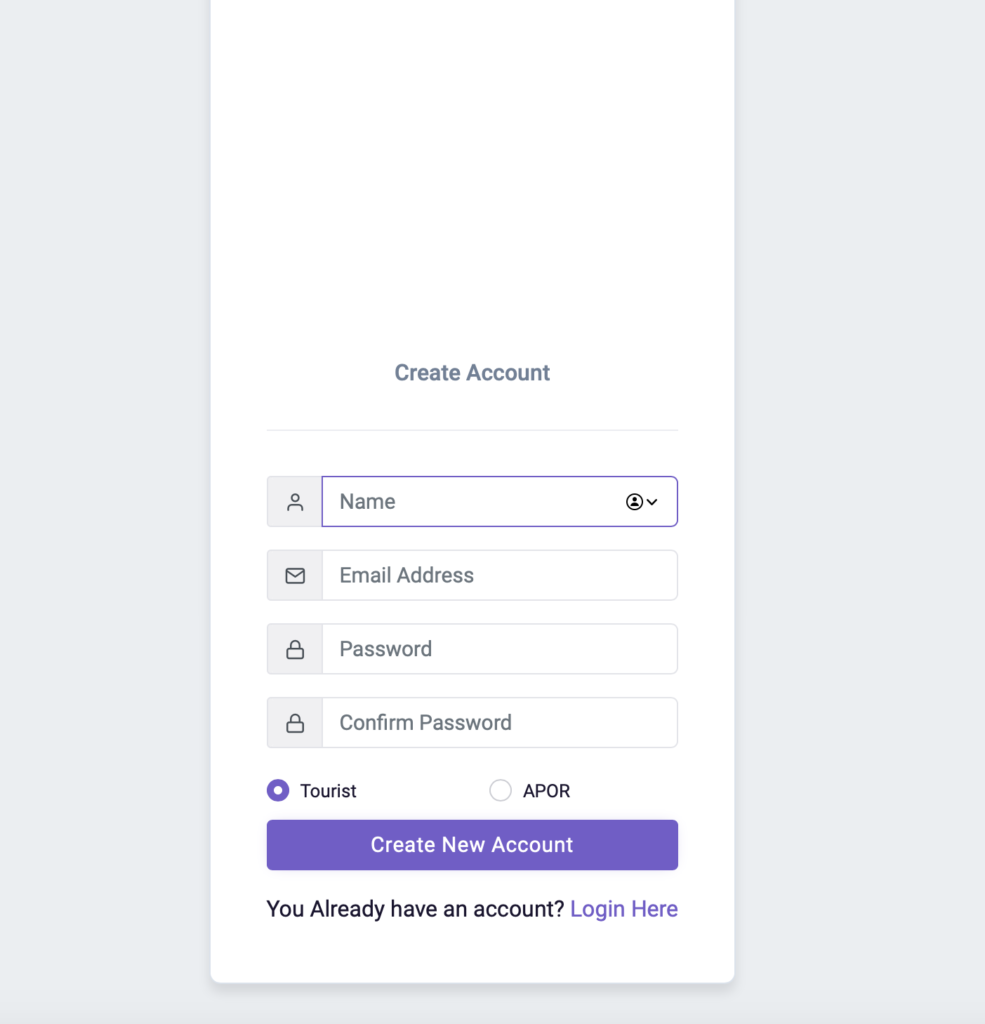 You'll have to create an account and upload all necessary requirements in JPG format. Shortly after you are done uploading, the QR code will appear at the end of the page. You don't have to wait for any validation. Until you have submitted complete requirements, the QR code won't appear.
Take a screenshot or save your QR code because you will present it when you enter Busuanga Airport.
THE ITINERARY
Woah! It honestly feels fulfilling to accomplish all those requirements right and properly. Feels like we have just gotten a visa! Everything is just tedious, time-consuming, and extra costly, but as tourists, we should understand it's for everyone's safety.
Now, we can finally tour Coron! For our stay of 4 days and 3 nights, here is our itinerary:
DAY 1
HIGHLIGHT: CORON TOWN TOUR
10:45 am – 12:30 pm FLIGHT (We had some delay)
1:30 pm ARRIVAL, GET ASSESSED AT THE AIRPORT
2:00 pm SETTLE AT HOTEL, FRESHEN UP, LATE LUNCH, PREPARE FOR TOUR
3:30 pm CALL-TIME FOR CORON TOWN TOUR
4:00PM – 8:00 PM CORON TOWN TOUR: Lualhati Park, Souvenir Shop, Mt. Tapyas, Cashew Factory, Maquinit Hotspring
8:00 PM DINNER AT SANTINO'S GRILL
10:00 PM BACK TO THE HOTEL, REST
DAY 2
HIGHLIGHT: ISLAND ESCAPADE TOUR
7:00 am WAKE-UP
7:30 am – 8:30 am BREAKFAST AT HOTEL, PREPARE FOR TOUR
8:30 am TOUR PICKUP
8:30am-5:00 pm ISLAND ESCAPADE TOUR: Malcapuya Island, Banana Island, Bulog Dos
5:00 pm DROP AT HOTEL, FRESHEN UP
6:00 pm DINNER AT EPIC CAFE
8:00 pm BACK TO THE HOTEL, REST
DAY 3
HIGHLIGHT: ULTIMATE TOUR
7:00 am WAKE-UP
7:30 am – 8:30 am BREAKFAST AT HOTEL, PREPARE FOR TOUR
8:30 am TOUR PICKUP
8:30am-5:00 pm ULTIMATE TOUR: Kayangan Lake, Twin Lagoon, Sunset Beach, CYC Beach, Skeleton Shipwreck Diving, Coral Reef Garden
5:00 pm DROP AT HOTEL, FRESHEN UP
6:00 pm DINNER AT SANTINO'S GRILL
8:00 pm BACK TO THE HOTEL, SWIM, REST
DAY 4
HIGHLIGHT: UWIAN NA HUHUHU
7:00 am WAKE-UP
7:30 am – 8:30 am BREAKFAST AT HOTEL, PACK THINGS
9:00 am COFFEE AT EPIC CAFE
10:00 am PICK-UP, GO TO THE AIRPORT
11:30 am FLIGHT TO MANILA
12:30 pm ARRIVAL AT MANILA
WHERE TO EAT IN CORON
Looking for where to eat made me sad. I would run a search for good restaurants around Coron and get excited to try them, only to find out that they closed down for the meantime or for good. I was sad that Altrove (a popular pizza place) is closed and I was badly craving for pizza. We only tried two restaurants during this visit: Santino's Grill and Epic Cafe. We visited both restaurants twice.
Santino's Grill
We went here after our Coron Town Tour, during our first night in Coron. The town tour's last destination was Maquinit Hot Spring and Santino's Grill is just on the way back from it. We loved the food so much that we came back for our 3rd night.
They offer many Filipino specialties. Ambiance is cozy and homey. We tried their Sinigang na Tuna, Pork Sisig, Seafood Kare-Kare, Salted Egg Crabs, Tuna Salpicao, Cashew Churros with Tablea Dip, and Quezo Sorbetes with Halayang Sampaloc. Everything is delicious and the price is just right. It ranges from P99 up to P380+. The best and most impressive part? All of these have big servings!
Epic Cafe
I first heard about Epic Cafe in Kapitolyo and remembered I have always wanted to try their coffee. Unfortunately, that branch closed already.
That's why I thank the heavens for making me come across Epic Cafe here in Coron. I actually didn't know that it's open. I just saw it when we passed by it during our town tour. And the most amazing part? They are serving pizza! And iced coffee! Cravings were truly satisfied. Prices are affordable as well. We came back in the morning of the day we departed to Manila for another round of iced coffee.
TRAVEL TIPS
Print hard copies of your requirements and also keep digital copies on your phone. Take screenshots for easy viewing. The guards at the airport will check these documents, then the check-in counters.
Arrive at the airport for your trip at least 3 hours before your flight. I know we used to be relaxed and think that 45 minutes before the flight is enough. Things are different now and check-in counters have a lot to check this time.
Download the Traze app on Google Play or App Store, our app for contract tracing. You will need to scan QR codes in NAIA and Busuanga Airport to and from Coron.
To avoid inconvenience, prepare everything ahead especially the QR code. If you already have it upon arriving, they will just scan it and imagine the time you'll save.
Always bring your own pen with you.
Book your hotel directly and forget the 3rd party booking apps and websites for now. When things happen such as rebooking or cancellation, you can easily contact them this way.
Arrange your airport transfers ahead. Busuanga Airport is about 30-40 minutes away from Coron Town Proper. You can ask for your tour operator or hotel about this.
For the tours, you can still rent equipment such as snorkeling gear, kayaks, fins, aqua shoes, and more. We bought our own gear and shoes at Decathlon for hygienic purposes. We rented the kayak for the Ultimate Tour for P1000/day. Fins are for rent for P150/day. Get in touch with your operator for the rental.
For souvenirs and pasalubong, check out the store in front of the stairs to Mt. Tapyas. They sell cheap souvenirs and cashew nuts. We also asked our tour guide where to buy cheap dried fish in the market. We got a few packs for as low as P40.
Always observe minimum health protocols. Face masks and face shields are required in Coron for tourists. Practice social distancing. Avoid contact with others as much as possible.
There are many ATMs in the town.
The tourism industry in Coron is still recovering so if you have extra money for tipping, give some but this is not required. Be kind to all the locals.
If you ask about our expenses, we prepared more than P10,000 each for (2) two persons for this trip.

Rough breakdown for each person:
P2700 for the 3-day promo stay at Vienna Hotel with daily breakfast and pool use
P5000 for the 3-day tours with daily lunch and other inclusions
P3800 for the roundtrip tickets (I used my travel credits so I didn't actually shell out cash for this)
P400 for RT airport transfers
And the rest for our dinners, kayak/gear rentals, souvenirs, and fare when going out to the town.

You will be able to save some money for the tours if you come with a group of 4-5.

You don't have to arrange any document on the way back to Manila. It's an optional choice to take another swab test just to make sure you didn't catch the virus on your way back home.
Kids below 15 years old and adults above 65 years old are not allowed to visit Coron.
I cannot completely describe my feelings about this Coron trip. Our tour guides would reminisce from time to time how the attractions used to have so much noise and life, long lines for picture-taking in the view decks, and full parking areas. My tour operator even called me and expressed how grateful she is that we visited Coron. I am very happy and blessed to experience it without many tourists but also sad for the tourism of Coron at the same time. But one thing's very sure to me: this was such as an unforgettable trip and it moved and changed me in so many ways.
I hope this entry helped you in any way. Comment down below your questions and I'll try to answer them!