Photos by Lester Suarez (@rastaeten)
One random weekday, we decided to drive up to Antipolo and find another cafe to love for a just-because date night. I ran a search on Instagram, saw a lot of cafes, and decided to go to this cafe along Sumulong Highway. It's called Kaulayaw Cafe and I was already blown away by its photos. The name of the place means pleasant and intimate companion, because they believe that "coffee can be one's good companion in life". I totally agree!
When we visited, it was a Tuesday and the traffic was light. We arrived around 5PM and I was so surprised that its high ceilings and the vintage touch of its interiors weren't just its only charm. The cafe has 3 floors and both the upper decks have a breathtaking view which overlooks Antipolo.
Our timing was just perfect as the sun was about to set. We were lucky to still get a table, because people started to fill the whole place, all faced the view while sipping their drinks and waiting for the sun to set.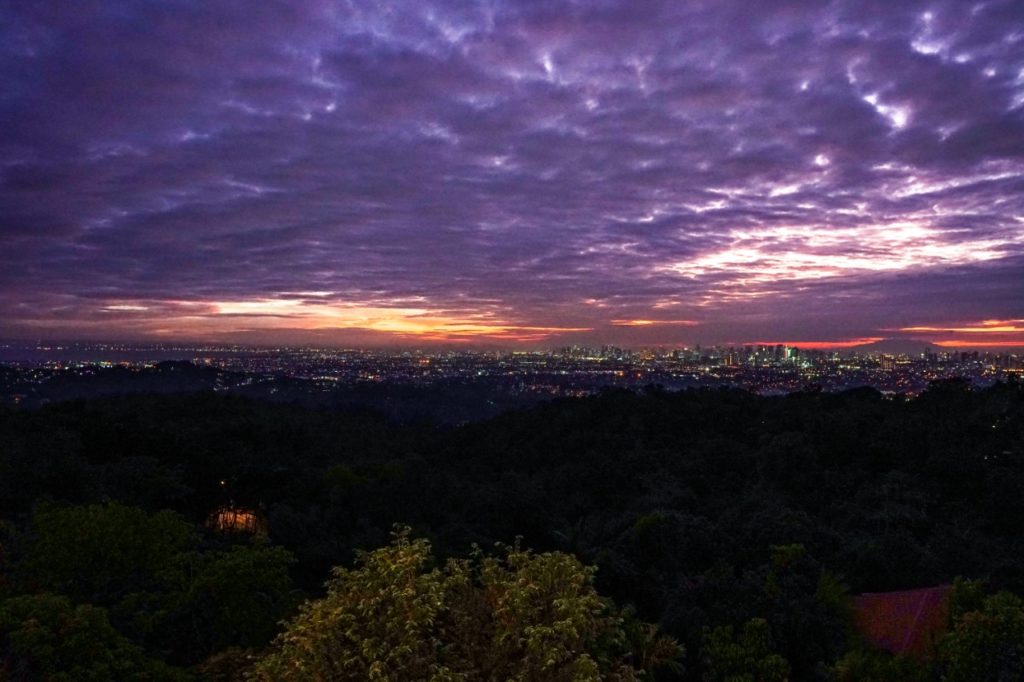 Warm orange hues started to color the clouds accompanied by the cool Antipolo breeze. It was breathtaking and very relaxing.
On top of the lovely ambiance and gorgeous view in this cafe, what we love the most is their menu of locally-sourced coffee and beverages. They support local farmers through this initiative. They have blends from Sagada, Benguet, and of course, their own. For this visit, we ordered an Iced Latte (P159) and Caramel Macchiato (P179).
They also serve food. They have pasta, sandwiches, toasts, pancakes, entrees, snacks, and appetizers which some have names in Filipino like Bayanihan (Parmesan Fries), Sinta (Roti Pancake with Banana), Paraluman (Carbonara), and many more. So amusing!
Because it's almost dinner time for us, we had Chicken Satay with Fried Egg and Peanut Sauce (P248). I'd give a 4/5 for the coffee and 3/5 for the food.
If we would go back, I'll stay for good coffee over a beautiful view and try their other dishes named after the beautiful Filipino words.
This is probably one of my most favorite cafes now!
Side notes:
If you want to visit, don't forget to register and download your Antipolo QR code here: https://bit.ly/antipolobantaycovid19
As of this writing (February 2021), they do not accept guests below 15 years old and above 59 years old.
No travel authority/pass needed when visiting, just the QR code.
ALWAYS practice social distancing and wear face masks when not eating.
There is a limited parking space.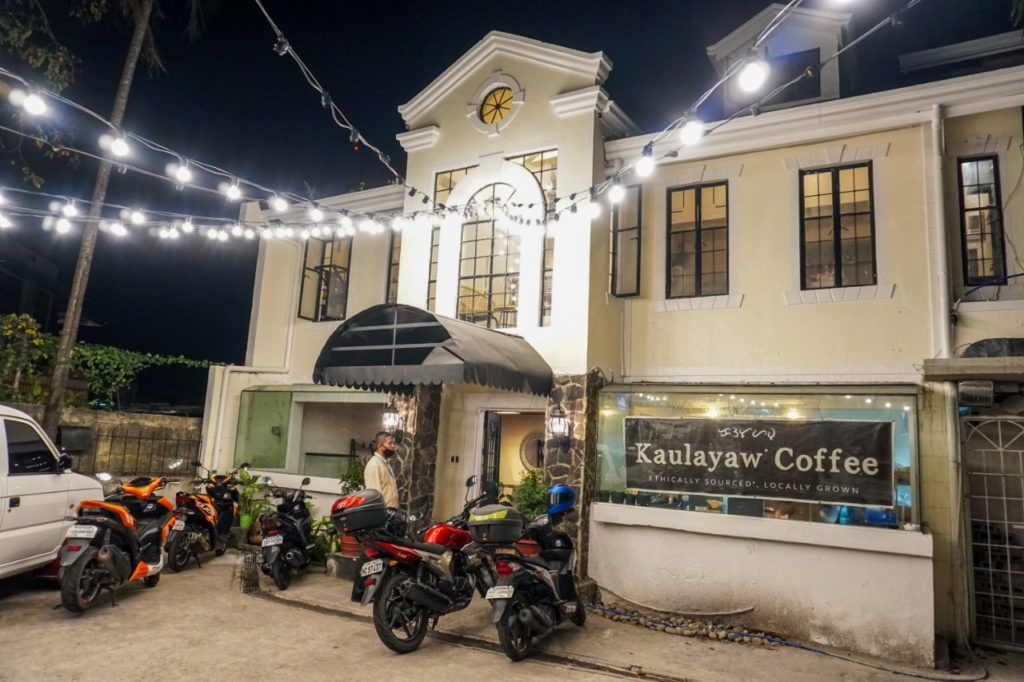 Kaulayaw Coffee
23 Sumulong Hwy, Sta. Cruz, Antipolo, Rizal
Mondays to Fridays: 1:00 PM to 10:00 PM
Saturdays and Sundays: 7:00 AM to 10:00 PM