Did you know that the filming location of the characters' honeymoon on Netflix's "What If" starring Alessandra De Rossi and JM De Guzman was a resort in Bicol? And this resort is not actually a resort? Let me break it down to you.
WATCH ON TIKTOK: https://vt.tiktok.com/ZSNR5BLb2/
A RESORT THAT IS NOT A RESORT
I am referring to Kiudkad – The Last Resort located in Barangay San Ramon, Siruma, Camarines Sur. The coastal area where it is located is a lesser-known destination but deserves appreciation for its breathtaking land and seascapes, white-sand beach, and serene ambiance. It delights its guests with a view facing the Pacific.
Although it is in its name, Kiudkad is not a resort. As per their Facebook bio, it is an "artist's commune in the middle of nowhere run by a ragtag assembly of free-spirited characters—the Daldagoons."
The place is definitely relaxing as it is peaceful and raw. Nothing luxurious here, that's why they say it's not for everyone. To the dwellers, this is their home and hideaway, but they are happy to welcome a few guests.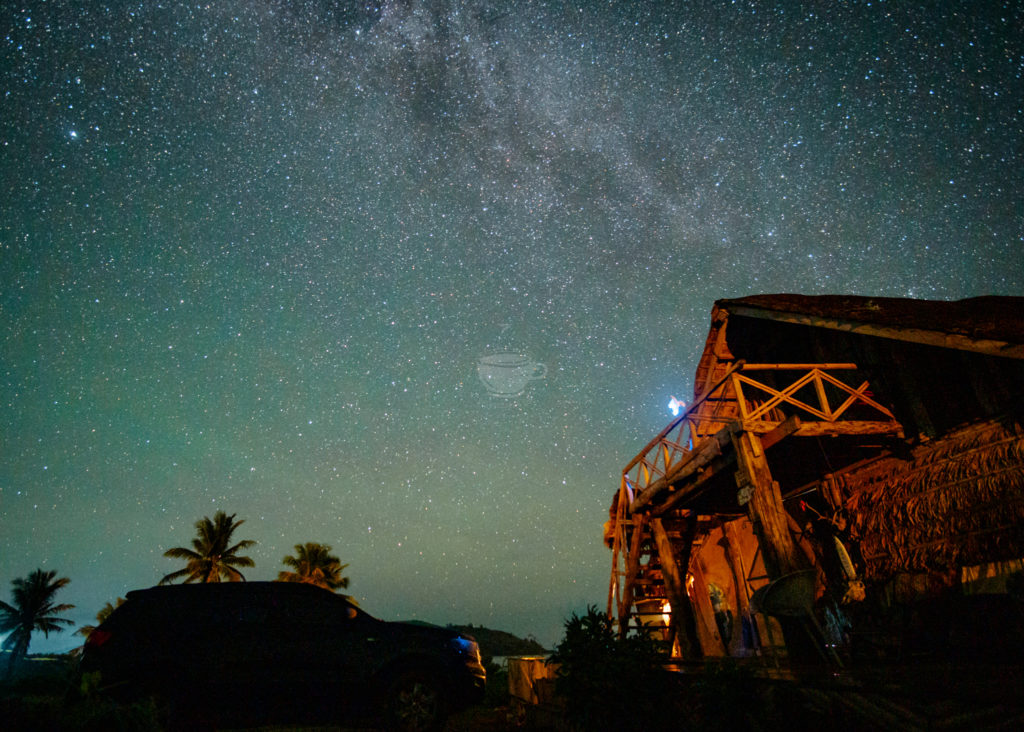 The guest admission is limited because they also want to limit the carbon footprint. They are strictly for reservations only, no walk-ins allowed.
Accommodation in Kiudkad
Forget the fancy rooms you can think of in a resort. Kiudkad offers houses exclusive to the guests when they book the whole property. Most of the houses are fully-equipped with a functional kitchen, beddings, a dining area, a lounge area, and a comfort room. Here are the types of accommodation you can book:
A. Blakhaws – 10 people max(rate inclusive)
B. Brownhaus – 8 people max(rate inclusive)
C. Kamarin – 12 people max(rate inclusive)
D. Kiudkad Lodge – 6 people max(rate inclusive)
E. Campsites – 10 people max each(rate inclusive)

Surprisingly, they've got free and fast Wi-Fi! Everything is solar-powered and also, there are no air-conditioning (except some houses) but they have fans.

We stayed in the Brownhaus, which I heard is now renovated so these pictures may not look the same as it is at present. The Brownhaus is just a few steps away from the beach which was fun and very convenient to us.
To reserve, just message them on their Facebook page. The link can be found at the beginning of this blog.
Note: We visited and stayed at Kiudkad in 2022 and I heard from there are a lot of changes already including the rates and amenities. Better to inquire and recheck.
Things You Can Do In Kiudkad
Trekking
Camping
Biking (trail)
Trail riding (motorcycles)
Snorkeling
Free diving
Scuba diving
Kayaking
Island hopping
Fishing
Surfing (depending on season)
How To Get To Kiudkad
Getting there can be challenging to some because it is literally far and filled with rough roads. To me, that's part of the charm and appreciation. I like places like this though. It's really not for everyone and I am happy I am one of those people who loves it.
We went here via private vehicle and pinned Barangay San Ramon, Siruma. If you're doing the same, make sure that the vehicle can course through rough and muddy terrains. If it can't you can drive up until the cemented road at the barangay and pay for parking. Then, you can arrange a monster jeep or 4×4 vehicle that will fetch you from there. You can book this with the reservations of Kiudkad as well.
From Manila to Camarines Sur, it may take you 40-45mins via plane and 10-12 hours via bus. To the Barangay San Ramon, allot at least 1-2hours of travel in additional to that.
We came from Ligao, Albay and it was roughly 4 hours of travel plus the additional travel time to actually get to the resort.
The Kiudkad Experience
Overall, our stay in Kiudkad was like a wellness retreat and the only problem I have is that we didn't stay longer! We will definitely be back again and try more activities. The cabin was cozy, the cool, refreshing wind was blowing everywhere, the view was unmatched, and it's a perfect getaway place with your loved ones.
Kiudkad – The Last Resort
Brgy. Ramon, Siruma, Camarines Sur
kiudkad.daldagon@gmail.com
https://web.facebook.com/kiudkad