If you first came across my Bukidnon blog, I shared that my boyfriend and I decided to go to Bukidnon for our annual travel because I first saw a photo of Roty Peaks Ridge Camp on social media. The picturesque view is really captivating and will draw anyone to visit it.
Roty Peaks Ridge Camp, located at Dumalaguing in Impasug-ong, is perfect for those who would like to experience the beauty of Bukidnon without hiking because you'll take a habal-habal all the way up. Basically, it's for people who love to go camping and just relax the day away.
Here, you can rent one of their small teepee huts or 'payag' or just pitch a tent for a minimal fee. They are usually fully-booked on weekends and we were able to get a 'payag' for 2 on a Thursday. Here's our itinerary: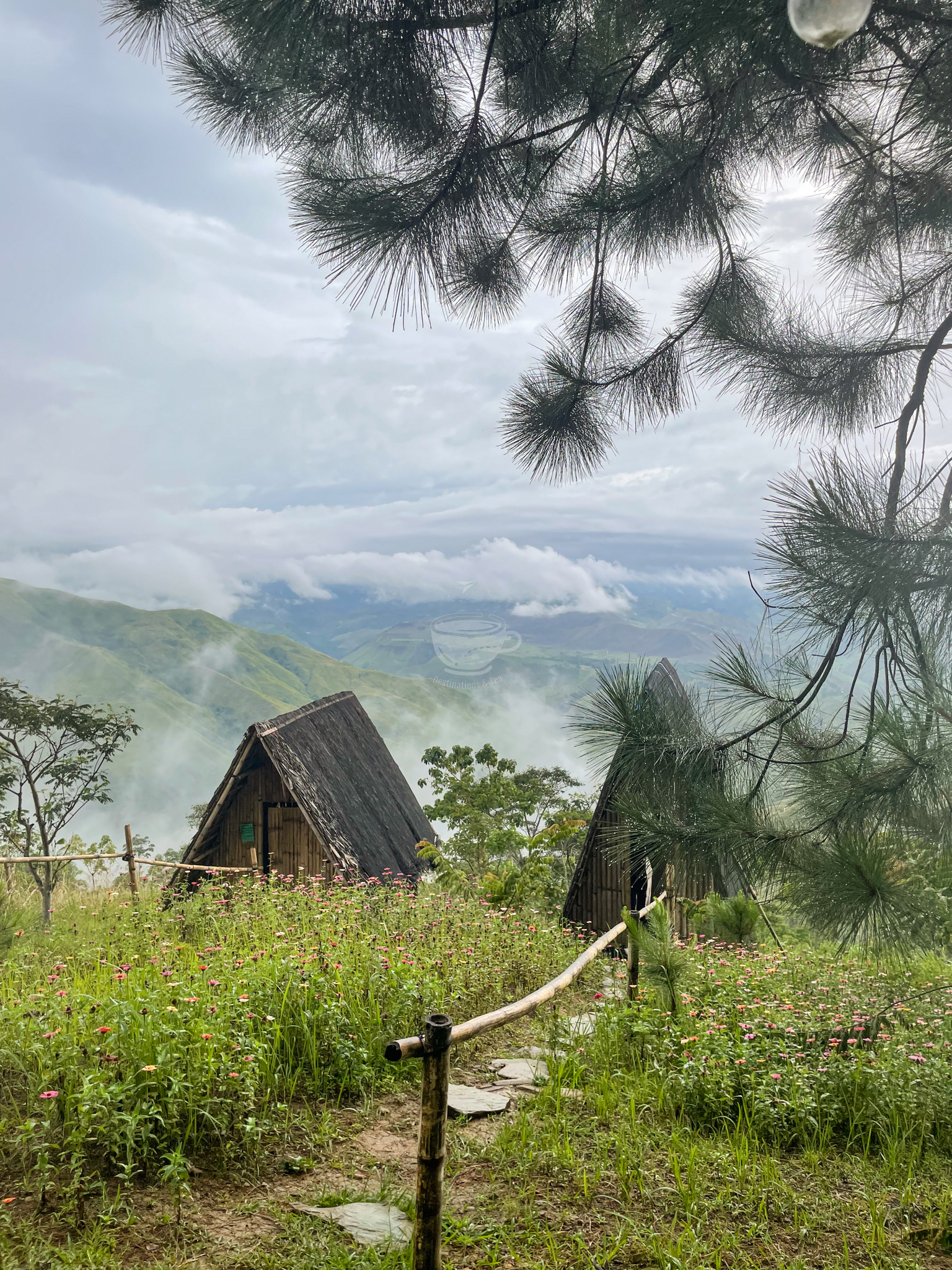 ROTY PEAKS RIDGE CAMP SAMPLE ITINERARY
DAY 1
7:00-8:30am Travel to Cagayan de Oro
8:30-9:30am Travel from airport to Agora Terminal
9:30-11:30am Brunch and buy essentials for camping at the terminal (estimate time only)
11:30-1:30pm Travel to Impasug-ong, Bukidnon
1:30-2:30pm Travel to Roty Peaks Ridge Camp via tricycle and habal-habal
2:30pm onwards Check-in and chill at Roty Peaks Ridge Camp
DAY 2
7:00am Breakfast
10:00am Check out at Roty Peaks Ridge Camp
10:00-11:00am Travel to transpo terminal in Sumilao (near Impasug-ong) via habal-habal

Tips and notes:
Check-in/check-out – 1:00pm/10:00am
There is no electricity, no air-con, no electric fan at Roty Peaks Ridge Camp.Enjoy the rawness of it all!
Data signal is super duper strong!
Rest rooms are available.
Lunch/dinner meals are for pre-order. You can bring snacks but food to cook will be charged with corkage fee. P170 per meal.
Since you are close to nature, expect insects so bring insect repellants.
Rates:
Entrance & ground fee (if you have our own tent) – 450php
Campers cabin (Good for 10 campers) – P5000 on weekdays, P6000 on weekends
A-frame Kubo/Payag:
Good for 2 – P1250
Good for 6 – P3500
Tent rentals:
Good for 8 – P1000
Good for 2 – P300
Good for 5 – P600