Mt Pulag In A Glimpse
As the third highest in the Philippines and the highest of them all in Luzon dubbed as the "Playground of the Gods", Mt. Pulag has arguably been in any hiking or outdoor's enthusiast's bucket list. It stands at 2,926 MASL and its width spans across the provinces of Ifugao, Benguet, and Nueva Vizcaya. The easiest and less technical way to reach the summit in 4-5 hours from its jump-off, Ranger Station, at Kabayan, Benguet for the Ambangeg Trail. This trail is perfect for beginners. The other routes, Tawangan and Akiki, pose extra challenges with assaults and technicality but said to have more beautiful and raw trails. They say the best and most ideal time to hike is during summer when there is less to no typhoons yet.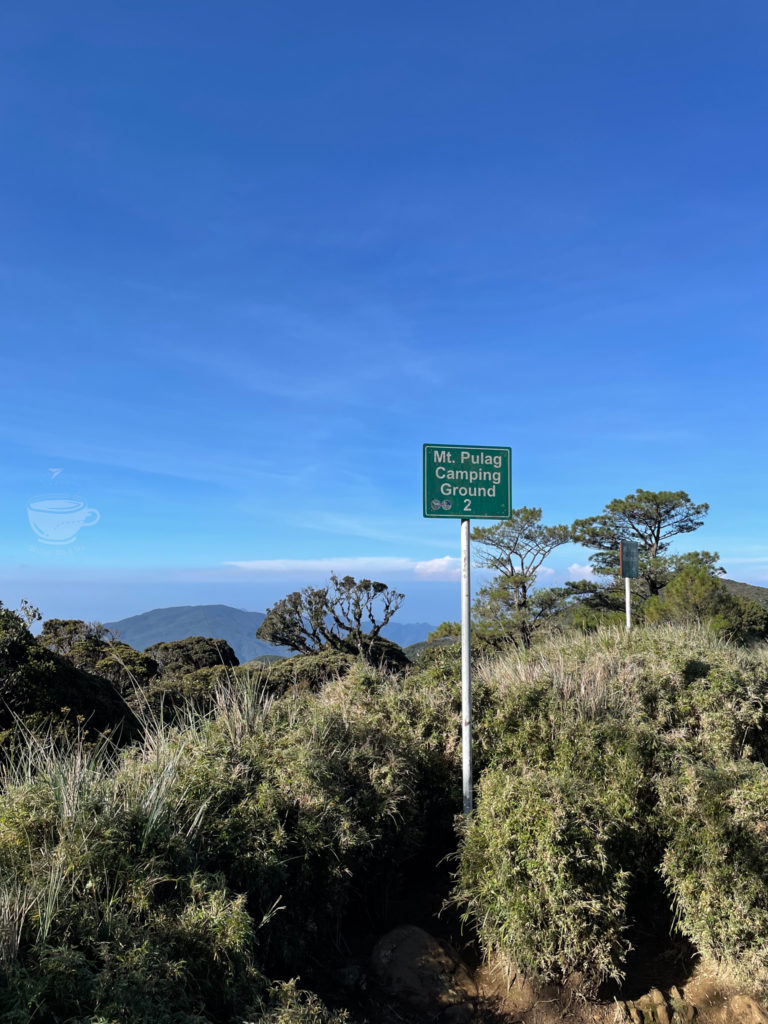 According to UNESCO, Mt Pulag is formally called as Mt. Pulag National Park and is a site of National Integrated Protected Areas Programme (NIPAP). The park is filled with impressive floras and faunas you'll see along the trails.
Our Climb – May 23-24, 2023
I was still so excited to climb Mt Pulag even though that was going to be my third time already. A lot has changed since I first reached its summit (such as the need to prove you're healthy and fit to climb it) and there are more home stays available now in the Ranger Station, its jump-off. Circa 2014/2015, we used to just camp out in the cold, cold night in our borrowed tents that we pitched right after we arrived from a rugged trip through the rough roads to Kabayan, Benguet.
Nonetheless, every experience is different and you will never experience the same destination twice. That's what I said in my Instagram post, or implied. Hehe.
I went for the third time because my second attempt to summit it failed. We were all drenched as we reached Camp 2 in February 2023. It was raining nonstop and a typhoon was said to have fallen that day. We didn't continue and we said we'd come back in May.
And we made it happen in May. This time, I went again with my boyfriend and I am so happy I did it. Plus, another set of friends came too, who are some of the best I have, which became another motivation to push through.
For this trip, we went on a weekday (Monday-Tuesday) because having experienced a weekend climb, I didn't want to climb again with heavy traffic of people on the trails waiting for their turns to take photos on the summit. We want to fully experience Mt Pulag. As a freelancer, I can easily arranged my schedule but the others had to take work leaves (But I guess it was all worth it because we had clearing!)
Last time, we arrived at Ranger Station at around 4pm already instead of 10am as per our itinerary because of the long line of groups who will do the orientation at the DENR Station. Just imagine how big the crowds are during weekends! This time, fortunately, as what we expected on a weekday, we arrived, took lunch, and had a quick rest at around 11am at our homestay.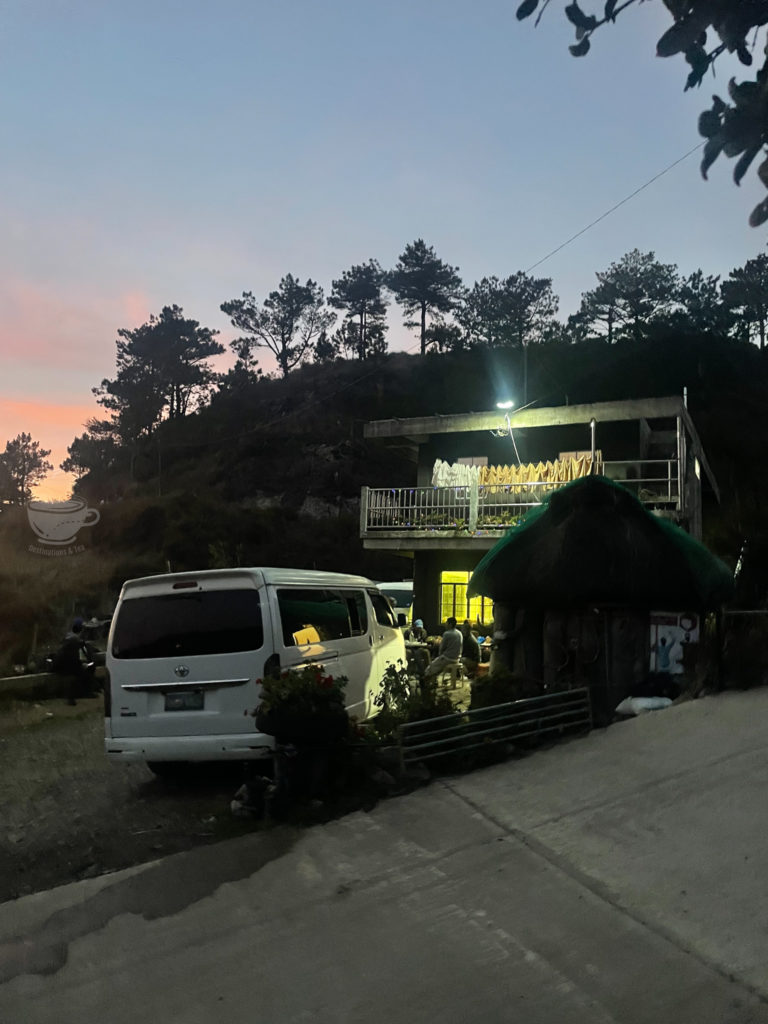 It was cold, foggy, and sometimes drizzling the whole afternoon and most of us slept. There was no signal at all in where we stayed at and we had to find a connection nearby. This was okay because we were able to just talk to each other and unplug.
The next morning, we started our hike at 1:00am. The whole hike was cool, not too chilly, and we were sweating as we trekked. As we almost reached the summit, we were greeted by one of the most beautiful sunrises ever. The layers of mountains were breathtaking. The skies were clear and the sun gave us warmth to comfort us from the cold. There were less groups at the summit and the experience was truly enjoyable.
Now that the story's is done, sharing with you here our itinerary and some more tips especially if it's going to be your first time hiking Mt Pulag!
Sample Itinerary – Mt Pulag Ambangeg Backtrail
Credits to our organizer for this itinerary
DAY 0: May 21
10:00 pm – Meet Up/Assembly TBA
10:30 pm – ETD going Baguio City

DAY 1: May 22
2-3 am – Stopover Leeza's Restaurant, Sison, Pangasinan
3:30 am – Resume Trip
5:00 am – ETA at Baguio City
6:00 am – Clinic near Denr (Med cert)
8:00 am – DENR PULAG/Registration
9:00 am – ETD RANGER STATION
10:00 am – ETA Homestay
12:00 nn – Lunch
6:00 pm – Dinner/Socials
8:00 pm – Lights off
DAY 2: May 23
12:00am Wake up call
1:00 am – Early Breakfast
2:00 am – Ascend (depends on schedule given by DENR)
5-6 am – ETA SUMMIT; Photo Ops, Sunrise Viewing
7:00 am – Descend to the CAMPSITE
9:00 am – CAMP 2
10:00 am – CAMP 1
11:00 am – ETA RANGER CAMP/Wash up
12:00 nn – Lunch at the Homestay
1:00 pm – ETD DENR
3:00 pm – ETA Baguio City
5:00 pm – ETD Baguio Pasalubong Center
11:00 pm – ETA Manila
Things To Bring To Mt Pulag Hike
These things are only what we thought we need since this is an exclusive package. Our 4 meals all throughout our stay at the accommodation up until lunch of Day 2 was included in the fee we paid to the organizer. The advantage of this is having less worries and less things to pack. The homestay also provided FREE COFFEE, free use of utensils and kitchen, and the restroom even has a heater.
– Fit To Climb Medical Certificate (You can bring yours or have yourself checked at the medical clinic in front of the DENR Station for P150)
– Pocket money
– 2-3L Water Trail food
– First aid kit (IMPORTANT)
– Cap/sunblock Poncho/Rain gear/Umbrella (Just in case)
– Flash light/Head lamp
– Extra Clothes
– Proper Hiking attire
– Garbage Bag
– Ziplock for waterproofing of essentials in case it rains
– Camera/Go Pro/Drone/Powerbank
How To Go To Mt Pulag
Like what I mentioned, this trip was a packaged event from an organizer we know (I've been availing his organized events for 2 times already). From transportation, homestay, meals, and guides, he arranged it all and we just paid. You can contact him on Facebook if you're interested in hiking Mt. Pulag – Greg Galicia.
However, if you want to do it yourself, you should contact the Kabayan Municipal Tourism Office directly at kabayan_tcao@gmail.com or call at 09667221842 for the guide and transportation arrangements and find a homestay to book at the Ranger Station. Prior reservation is strictly a must.

Here the fees if you are going to DIY it:
DENR Fee- P175/person
Environmental and Cultural Heritage Fee – P150/person
Tour guide fee via Ambangeg Trail – P700/5 pax | via Akiki Trail P1800/7pax

That's it! Hope these helped you in any way! Btw, here's a place you go for a side trip.